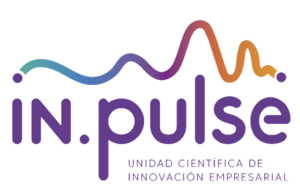 Today's world demands that the knowledge acquired in basic research institutes gets transferred to the society in the form of applications, products and novel treatments. With this objective, the Institute of Neurosciences (IN) creates the axis of INNOVATION, coordinated by Santiago Canals and Juana Gallar. This axis of action is in charge of seeking opportunities for the generation of exploitable intellectual property through the Scientific Unit for Business Innovation (UCIE, in Spanish) of the IN, which is known as IN.Pulse.
IN.Pulse is in charge of establishing links between the research carried out at the IN and the business network, transferring its results towards innovative products and services that improve people's health and quality of life. Thanks to the unit, the IN has considerably increased knowledge and technology transfer activities in recent years.
IN.Pulse was created, along with other UCIEs, in 2018 thanks to funding from the Valencian Innovation Agency (AVI) with the aim of promoting innovation in the Valencian Community in the main research centers of the Community.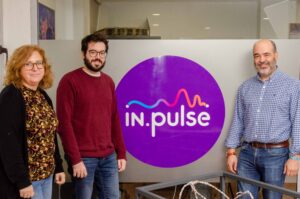 Useful applications are born from our discoveries in the field of neuroscience to identify and treat neurological and psychiatric pathologies, with special emphasis on neurodegenerative diseases, and to promote healthy aging and mental health. Among the recent milestones is the creation of a new IN spin-off: Tearful.
In order to transfer the results of research to society, the protection of intellectual property is essential. The IN has more than thirty patents, 15% of them in exploitation. We also collaborate closely with the industry through agreements with companies and technological institutes that, in addition to providing a significant economic return, have contributed to enriching the culture of innovation at the IN.
For any information related to our technological offer for license, collaboration or co-development, write to us at inpulse@umh.es.

If you want to contact IN.Pulse directly, you can do it through our email inpulse@umh.es or directly here: